Essex Wedding Videographer
Nick Bunton is an Essex Wedding Videographer who also offers twilight wedding and wedding live streaming service in Essex, London, Kent, Suffolk and the southeast. Wedding videography has become very popular in recent years and it's no surprise. I have captured many weddings over the years as a wedding photographer and when I filmed my first wedding, I was amazed at just how the emotions are captured on film, also being able to listen to the ceremony, speeches and all the fun from the big day.
The first stage is that we love to meet you both to get to know you and also better understand what you both want for your big day. We can come to your home or alternatively meet at one of your favourite coffee shops
This is a great opportunity for you to ask us any questions, maybe show us videos you have seen that you really like and request anything that is important to you
AMAZING
Nick honestly couldn't have done anymore and we are forever thankful for capturing such amazing memories that will live with us forever. I honestly can't recommend him enough, I thought he was absolutely brilliant.
VIKKI + DAVE
Wedding Videography Prices
We offer a twilight wedding videography package for midweek weddings, Monday through Thursday (excluding bank holiday Mondays) which is perfect for weddings with the ceremony taking place in the afternoon after 3 pm that require less videography time.
If you would like to know more about our twilight wedding packages or to get a quote please contact us using the form at the bottom of this page or call us.
Our twilight wedding packages start from just
We are now able to offer wedding live streaming service. This enables you to have your wedding not just filmed, but we can offer you professional wedding live streaming service so any family and friends that cannot be at your wedding ceremony.
How does wedding live streaming work? 
We offer a service of up to three cameras available for live streaming, we broadcast the live viewing to a website which does not require an account to save unnecessary stress and worries. You will receive a link ahead of time to distribute to your family and friends that want to watch the live streaming event.
We begin the live stream fifteen minutes before the ceremony, this allows your audience to be ready for when the live event begins.
The live event recording will also be available for 30 months online should anyone miss it live or wish to re-watch the event. By also recording the ceremony as normal, if for any reason we had no internet available or internet service difficulties to broadcast live we can get the ceremony available online quickly for you so everyone will be able to share the moment.
Our full-day wedding films start from £1195 which includes coverage from bridal prep through to around thirty minutes after the first dance. Our in-house signature video editing and colour grading service to create a highlight film of your day.
Your film will be made available online for download, or optionally supplied on a luxury boxed USB pendant flash drive.
Please contact us with details of your wedding and requirements and we will provide you with a no-obligation quotation.
Wedding Videography
10 hours video coverage with 5-7 minute film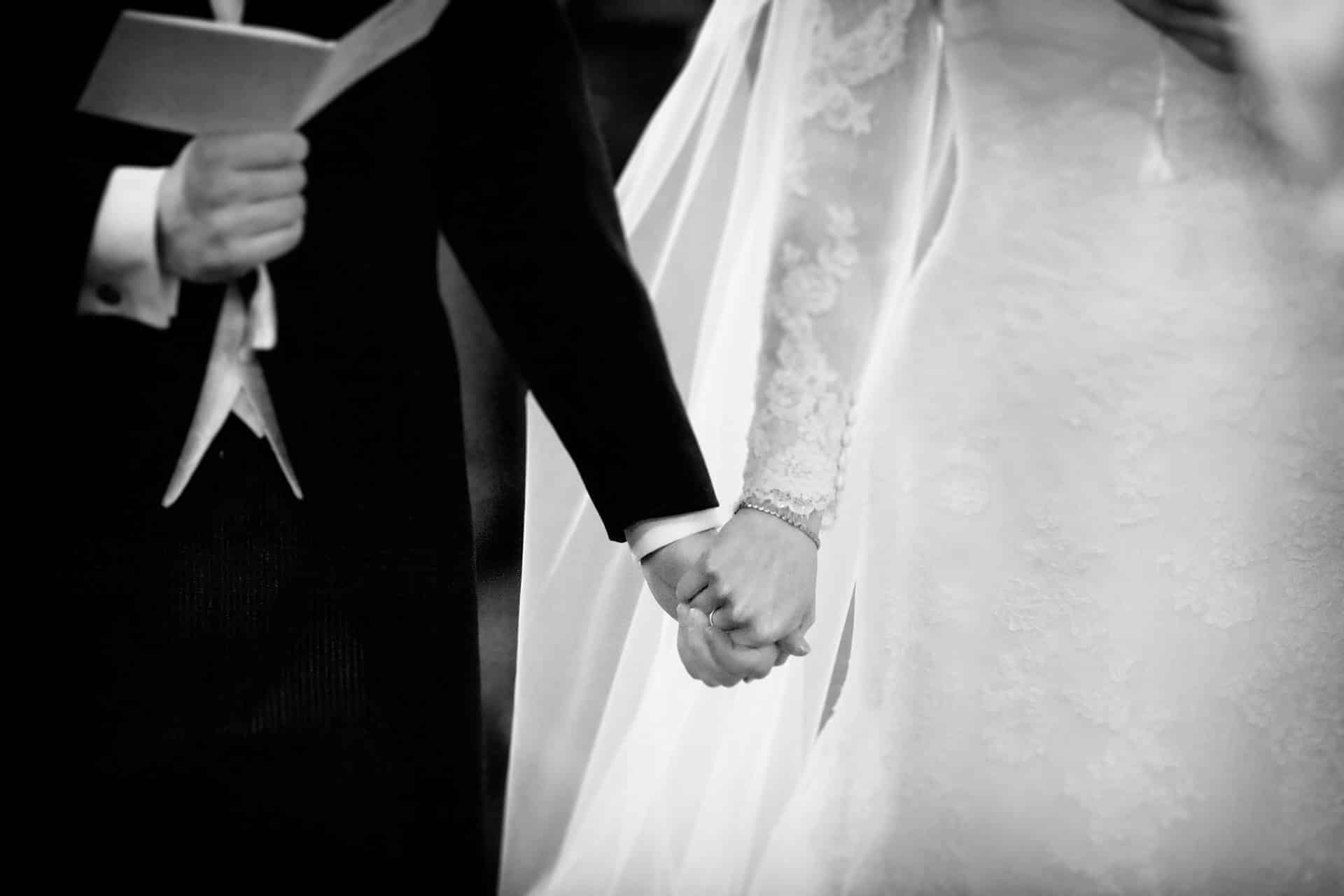 A great wedding videography package with up to 10 hours of coverage and a 5-7 minute highlight film
Up to 10 hours of coverage
Bride prep to shortly after the first dance
One videographer
What you get
5 – 7 minute highlight film
Online delivery
Wedding Videography
All-day with 3-5 minute trailer and 18-20 minute film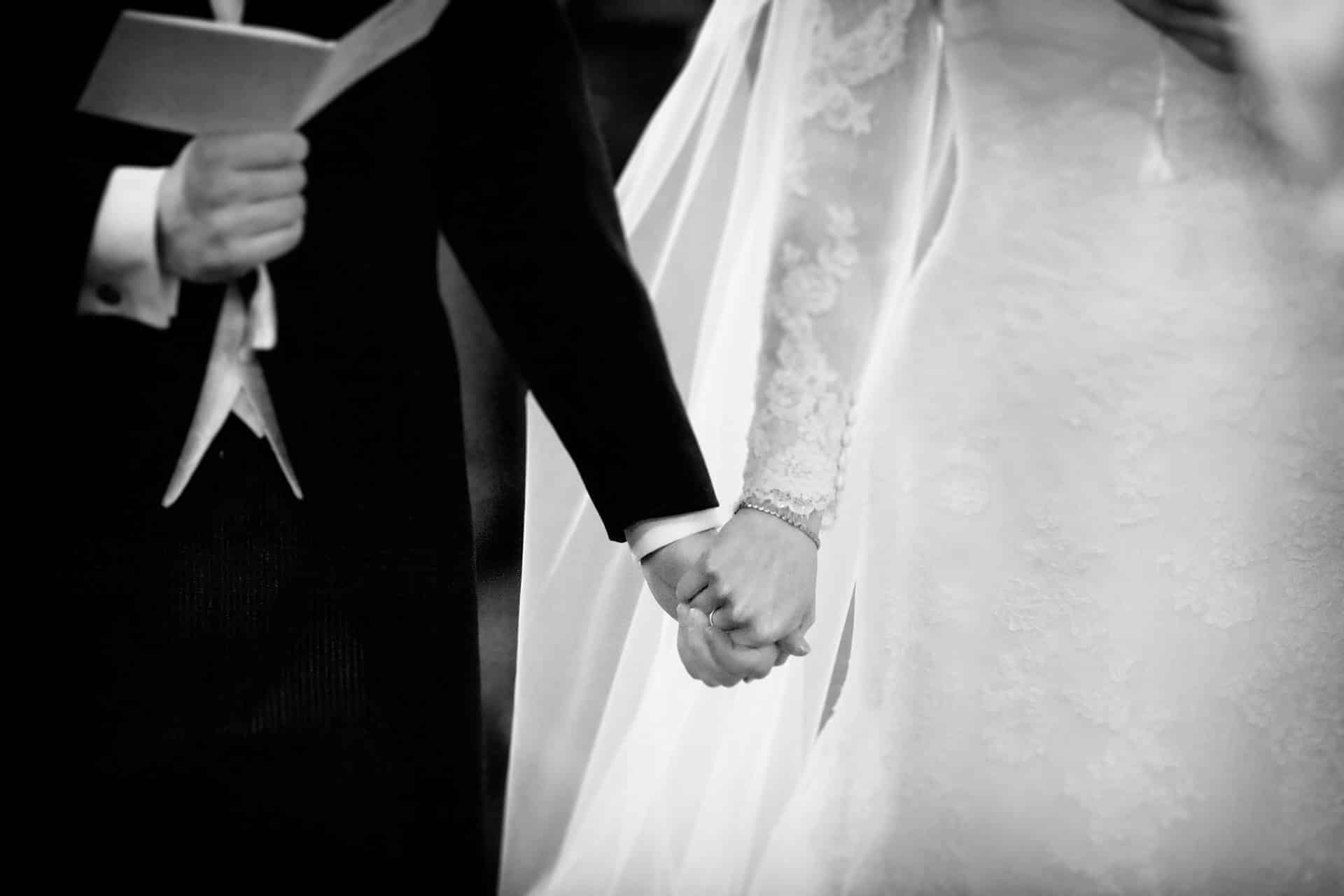 Our popular wedding package provides all-day coverage from bridal prep right to shortly after the first dance. 3 – 5 minute trailer and 15-18 minute film of the day
All-day coverage
Bridal prep to shortly after the first dance
One videographer
What you get
3 – 5 minute trailer
15 – 18 minute film of the day
Personalised online gallery for your films
Videography & Photography
All-day coverage with both photography and videography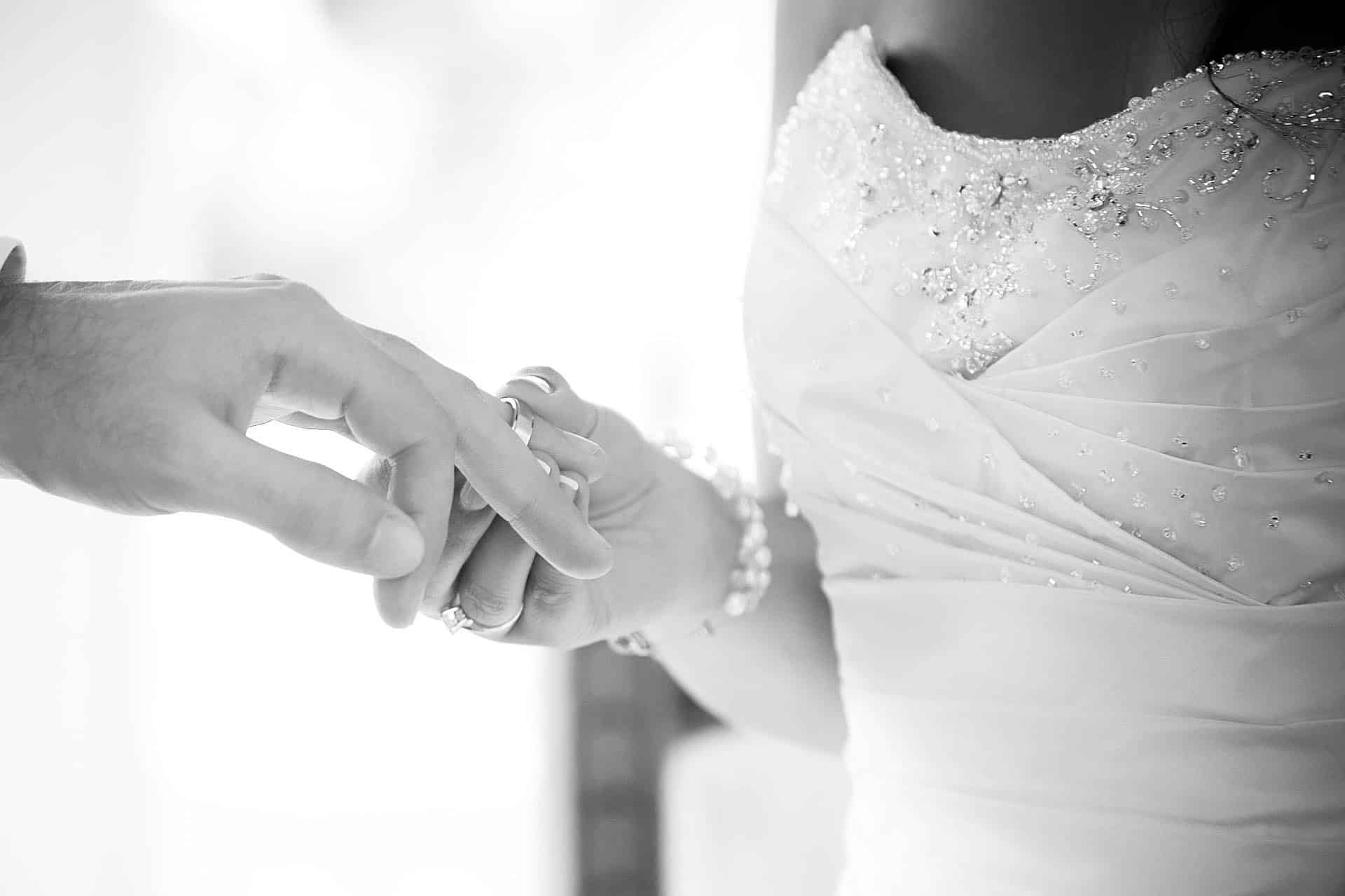 Our complete wedding video and photography package. With this package we have you covered for your photography and videography from bridal prep till shortly after the first dance
All-day coverage
Bride prep through till shortly after the first
Both photographer and videographer
What you get
3 – 5 minute trailer
15 – 18 minute film of the day
700+ digital photos copyright free
Personalised online gallery for your films and photos
If you are planning on having a midweek wedding, then you can take advantage of our special offer of up to £150 off our wedding videography packages (excluding the twilight wedding package). Available Monday to Thursday inclusive except bank holiday Mondays.
We cannot build a package that will be right for every couple, so having these options can help you find exactly what you need for your big day
HD Video Live Streaming – from £399
Insta Sneak Peek (1 minute) – £300
Second Videographer – £450
Engagement Video – £495
Drone Video – POA
Boxed USB drive for your wedding film  – £50
Ceremony in full – £250
Speeches in full – £250
Ceremony and Speeches in full – £395
FOMO edit (Includes full ceremony & speeches) * – £595
* Fear of missing out is an additional film edit of all clips in chronological order as much as possible from the day on the timeline, no colour grading or other edits are applied.
Wedding Party Highlights
The Old Regent Ballroom Stanford-le-Hope Essex
Vikki & Dave Wedding Highlights
Ye Olde Plough House, Upminster, Essex
Charlotte & Dan Wedding Highlights
Crondon Park, Stock, Essex
Samantha & Kieran Wedding Highlights
The Roslin Beach Hotel, Southend, Essex
Rebecca & Jacks Wedding Highlights
Ye Olde Plough House, Upminster, Essex
JUST PERFECT
My god! we're all in bits… pictures don't capture moments like a video does. We are so happy… and the love you've captured me and my dad is unspeakable
DANIELLE + BRADLEY
YOUR Wedding Videography QUESTIONS
It's very possible you have some questions for your wedding videographer by now, so we have put together some common questions we get asked to help you
Are you wedding films High Definition?
Yes, we record all our wedding films in HD which will playback lovely on a large TV. Most modern 4K televisions will upscale the film to 4K on playback and will also look great.
If we buy the story of the day film and later want a longer film, can we get it?
Yes, we capture the whole wedding day regardless of what package you choose. If after the wedding day or even after we deliver your story of the day film you want to get the full ceremony and/or speeches, we can do this as long as it's within six months of the wedding date.
Do I need two videographers for my wedding film?
No, you don't need two videographers for your wedding film, however, doing so gives you a few options. It's possible to have bride and groom prep, two angles during the ceremony, usually one from the back as well as the front and also better coverage during the speeches and the cocktail hour.
How long does it take to get our wedding video after our wedding?
We usually say between 6 – 10 weeks after the wedding day, this is to allow for very busy times. We do our very best to get your film finished with our signature editing and delivered to you as soon as possible. We try to deliver your wedding film in around 6 weeks.
Do we get to see any of our wedding video shortly after the wedding?
We can only offer this if the option for the Insta sneak peek is taken, this is due to the time involved in going through all the video clips from the day to make a one-minute teaser film.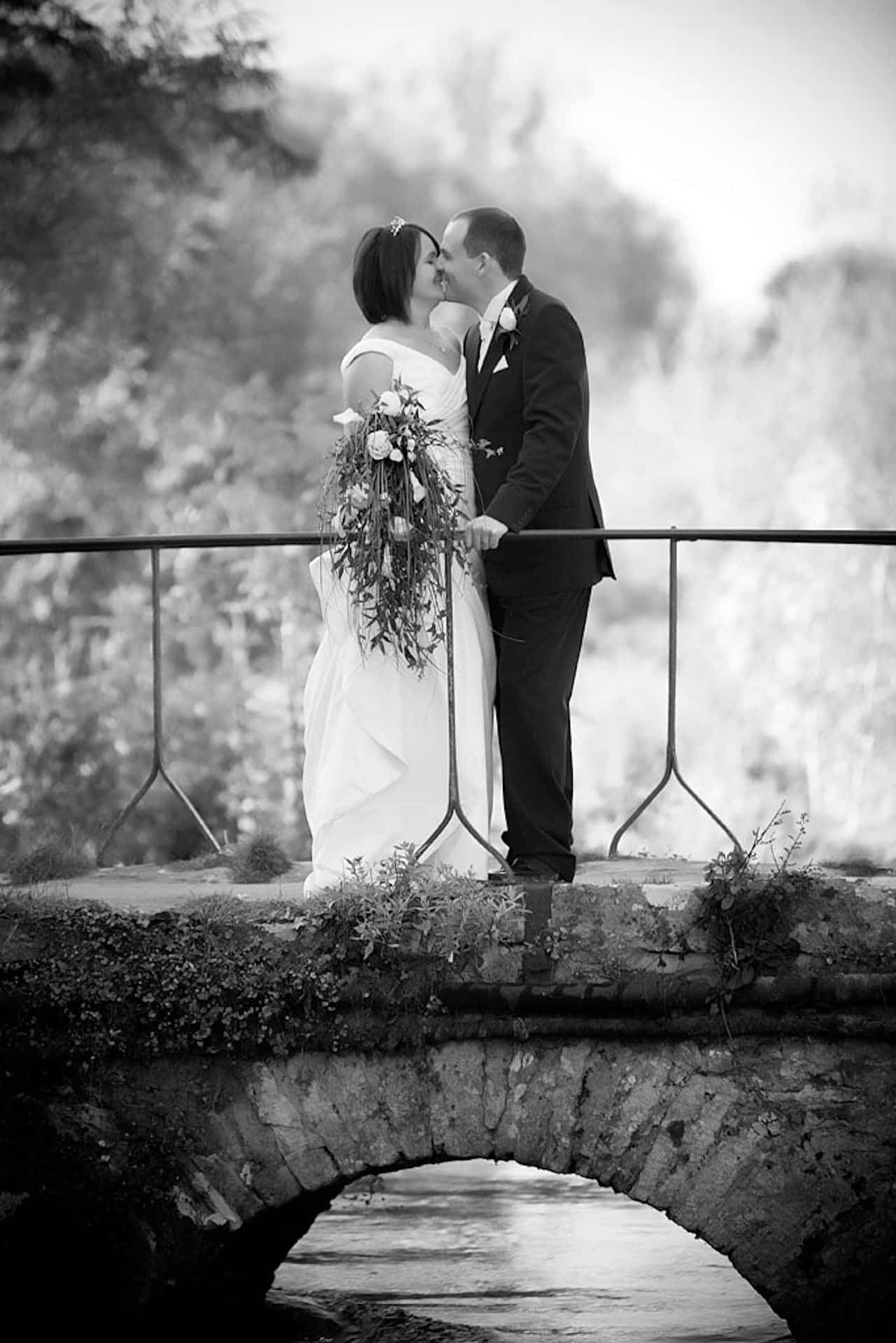 Wedding Videography Enquiry
We would love to hear from you, and if you do have any questions at all before booking us for your wedding videography, please do feel free to give us a call on
01268 666206
Essex Wedding Videographer
Wedding videography in Essex, London, Kent, Suffolk and the southeast. We also offer wedding live streaming.
Here are some of the venues we have worked at:
Crondon Park | Ye Olde Plough House | The Fennes | Braxted Park | The Savoy | Hengrave Hall | Stockbrook Manor | Greenwoods | Orsett Hall | Friern Manor | Gaynes Park | De Rougemont Manor | Roslin Beach Hotel | The Grange East Malling | Old Marylebone townhall | Rowhill Grange Hotel | Haughley Park Barn | Queens House Greenwich | The Channels Estate | Rosewood Hotel London | Holmewood Hall | The Secret Garden | The Chesterfield Mayfair | Fulham Palace | Battersea Arts Centre | Merchant Taylors Hall London | The Grove Watford | Greenhill Farm Maidstone | Trinity Buoy Wharf, London | Villiers Barn | Wilderness Reserve Suffolk | Chaucer Barn Norfolk
FIND US
Nick Bunton Studios
1 Lodgelands Close
Rayleigh
Essex
SS6 8TN