Our makeover portraits for women of all ages is a fun and exciting day where you get pampered and do a photoshoot where you will look gorgeous and get photos you will love.
You may well already be thinking I cannot do that, I don't look like some of the other women in our photos, well we do a before and after photo to help you with this. When our clients arrive in the studio we capture a photo of them before we start, then we put this side by side with one from the photoshoot itself so you can see the transformation.
This is a special portrait photoshoot that we have put together specifically for women of all ages, this would make a great gift for a loved one, it will definitely put a smile on their face, be an experience to remember and we promise to capture some beautiful images of you that you will love.
Finally, if you come to one of our beauty portrait photoshoots, don't forget to book to go out for the afternoon or evening as you will look and feel gorgeous!
BEFORE AND AFTER
Here you can see a before and after, the photo of the left of Tara when she arrived in the studio, next to this is one of the photos we captured during the photoshoot after the makeover
AMAZING SERVICE
I have worked with Nick Bunton on several occasions, a real professional and he always comes up with images I love
TARA
Full makeover beauty portraits for women of all ages
Pre Consultation
Half-Day Studio Session
Full makeup and Hair by our stylist
3 – 4 Outfits
2 – 3 Backgrounds
Help with Posing
In-person Photo Reveal Session
Photo slideshow
One Free Print
Take a look at what goes on in one of our beauty portrait photoshoots. This short video should really help you understand the process.
You are more than welcome to bring a partner or friend with you to the photoshoot. If you want photos with a friend and need additional makeup/hair, this can be done for just £50.
We offer a range of beautiful wall art framing options which will look absolutely stunning in any home
JUST PERFECT
I think Nick is amazing. I will cherish these images forever and we can't thank you enough.
CHARLENE
YOUR MAKEOVER PORTRAIT QUESTIONS
It's very possible you have some questions by now, so we have put together some common questions we get asked to help you
What should I wear for my photoshoot?
We provide you with a what to wear guide when you book your full makeover session with us, this will answer all your questions regarding outfits.
What do I get for my money?
Our full makeover portrait photoshoots cost £149 as shown above. This is for the full hair and makeup makeover, the time to do the photoshoot, making the images available for viewing, retouching and printing your selected complimentary photo.
There is no hard sell you can walk away with just the single photo included or you can buy one or more extra images from your photoshoot.
Do I have to buy any frames?
No, we offer a selection of photo frames and wall art products if you want them, details available on request.
How long does it take to get my photos after our photoshoot?
At the end of the photoshoot, we make an appointment with you to do an in-person photo reveal of your images. We usually try to make the appointment within a week unless we are extremely busy and need a little more time to retouch and print your photos.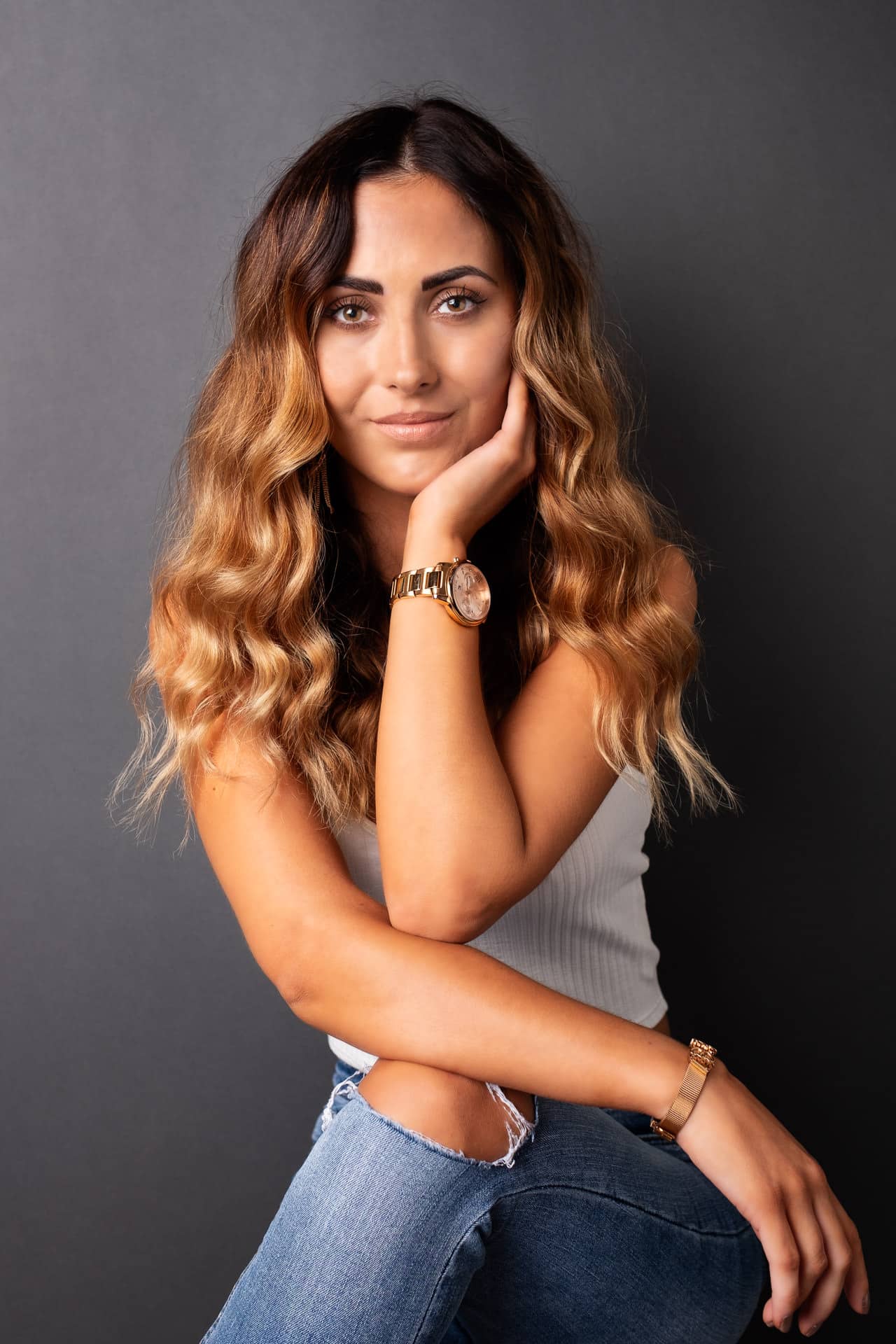 Makeover Portrait Enquiry
We would love to hear from you, and if you do have any questions about our makeover portraits at all before booking, please do feel free to give us a call on
01268 666206
FIND US
Nick Bunton Studios
1 Lodgelands Close
Rayleigh
Essex
SS6 8TN