Destination Weddings at Lake Garda Italy
I recently interviewed Ginny Bevan a wedding planner based in beautiful Lake Garda Italy who specialises in destination weddings
Who is Ginny Bevan?
Hi, Ginny, I am a Nick Bunton, a wedding videographer and photographer based in Essex UK. I love doing destination wedding videography or photography and thought it would be great to speak to you about how you help couples who are planning a destination wedding at Lake Garda Italy. Can you please tell me a little about yourself and I have some questions for you that will help couples looking at a destination wedding.
Hi Nick, I am Ginny Bevan of Weddings at Lake Garda I am a wedding planner and love helping couples with destination weddings from all over the world. I am based in Polpenazze del Garda on the western hills overlooking the lake.
I cover many sorts of weddings, mostly UK couples but I've had couples from Australia, New Zealand, America, Germany, Belgium, Holland, Hong Kong. I've done weddings for 2 people as I've done weddings for 150 with budgets that vary equally as much.
What services can you offer to a UK couple to assist with their wedding if they wanted to get married at Lake Garda?
Everything Italy side – from researching the location to suit their needs, wishes and budget to flowers, music, paperwork, photography & video, transport and also some less obvious details such as ice cream carts, doves, caricaturists, yoga, wine tasting, micro magic, children's entertainer, fireworks etc etc
How do you advertise in the UK to get business?
website, Facebook page, Instagram and I find more and more through word of mouth from couples or guests who have been at another of my weddings.
What are the normal steps if a UK bride contacts you and wants to commission you to organise their destination wedding?
We start with what they want – which they often don't really know other than Lake Garda Italy, so it can take some time to go through options and the ins and out of each one before they decide on a location. Then the date, number of guests, likely spend and max budget. Once we have a good idea of all of those we can confirm the locations & date, get deposits paid and then get into the finer details like photos/video, music, flowers, logistics and transport confirmed. Following that we move onto smaller details and other ways that the couple want to make the day uniquely theirs.
In your own words, what would a destination wedding in Lake Garda offer a couple to make them pick that over a traditional wedding here in the UK?
Many come for the weather of course, the draw of a possible reception 'al fresco' is what brings most couples to Italy along with the romance of the idea. Italian food & wine is hard to beat and many couples enjoy the possibility to introduce their guests to somewhere new, often Lake Garda is already a place very special to the couple themselves. Some couples want something intimate for the whole family/group to make a holiday out of so they have more time together. Others are quite simply used to the idea of destination weddings, there are some circles like that and the couples themselves are fitting their own wedding in between another 3 destination weddings of friends and family. It also offers the possibility to do something different, even if sometimes it isn't very different. The simple fact of taking your guests out of the country strips them of expectations and leaves the couple a lot of freedom to pick and choose what they want to be part of their wedding day.
How long have you been a wedding planner and what experience do you have?
This is my 10th year planning weddings and after well over 150 weddings in Italy, I am beginning to feel like an expert although there's always something to keep me on my toes. In my previous life I worked in tourism, initially as a holiday rep then an airport manager and logistics person for a tour operator so I'm used to, but even more importantly, love dealing with people.
How do you keep a couple updated when you are planning their destination wedding?
We e-mail – A LOT! But we also use whats app for photos and videos of say the ceremony location so they can get a reminder of the space to decide if they prefer it this way or that way? Video calls also are a great way to kick start the planning process and then touch base a few times during the year because it can be difficult for the couple to even remember that it's real as there is a certain detachment which comes with the distance. I think for those most part this actually stops the brides from getting over anxious but I'm always around for a quick chat if they are having a worry.
How many times do you need to meet a couple if they want to book you and at what stages?
Everyone does it differently. Some get in touch before they come to view venues on Lake Garda and we will have made a short list of places to see. Others have already chosen their venue from previous visits or research and have already made that choice. There are some couples who can't get over before their wedding and everything is done by e-mail. This is true especially couples from further afield but equally not everyone can take the time from work or perhaps children for more visits before the wedding itself. That's why phone & video calls are so great. But as I live on Lake Garda I'm always available for those who are able to make more trips out here to visit the locations and go over the details in person.
Can you please share some of your highlights of being a wedding planner?
Translating the ceremony for any of my couples is such an emotional moment. It's read in Italian of course and so needs to be translated and this I love to do myself because, after a year of e-mails, every couple feels like friends and, as well as professionally, I'm emotionally committed. There are many times it's hard not to well up while asking them such important questions. I've also had some pretty famous guests which is always a buzz. A boat trip on the lake with any of my weddings is always a treat. Then there are the couples themselves and we hug and laugh because we've been through so much together. Many times guests of the couple make a point of coming over to thank me for my help and that's really touching. And it can go on, I just had another thank you whats app just because they were remembering their wedding day and wanted to share that with me again. I LOVE that. Every wedding is a highlight really. They are all so different and personal to the couple but always very special memories for me.
Below are some photos of weddings Ginny has arranged at Lake Garda Italy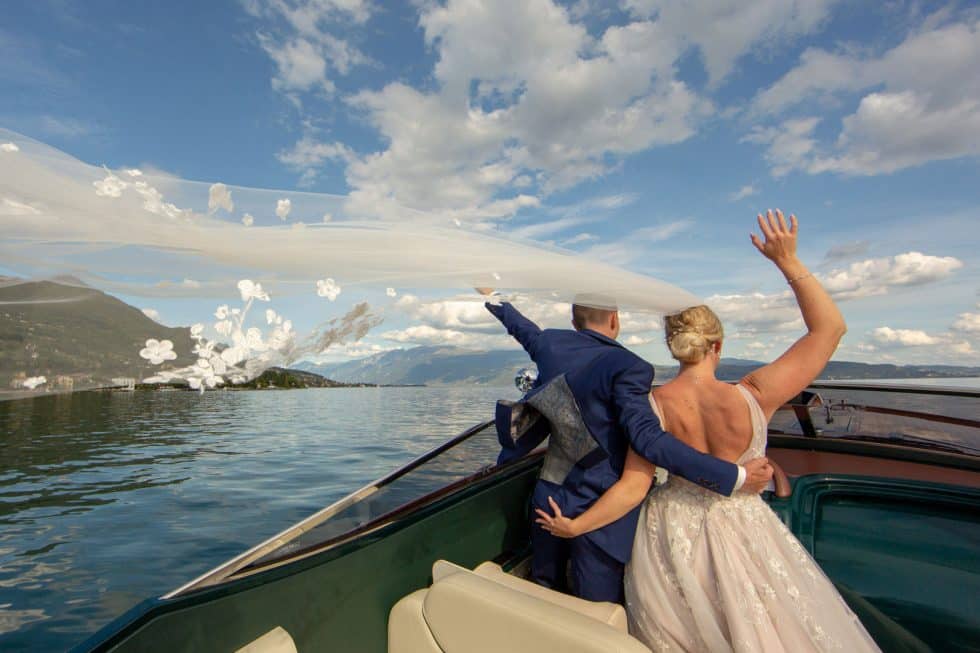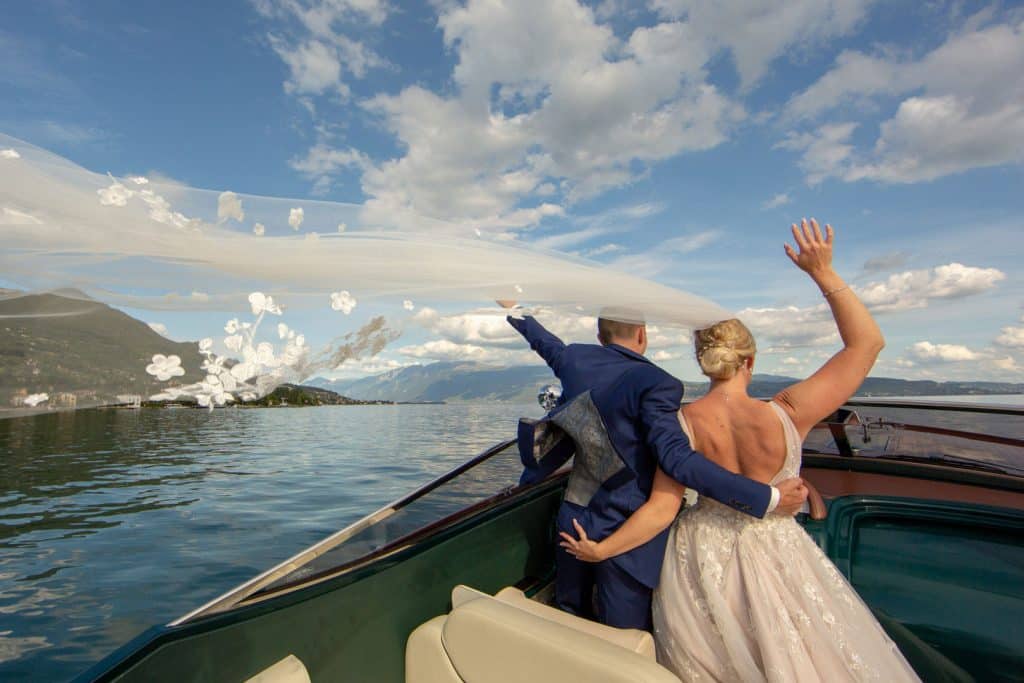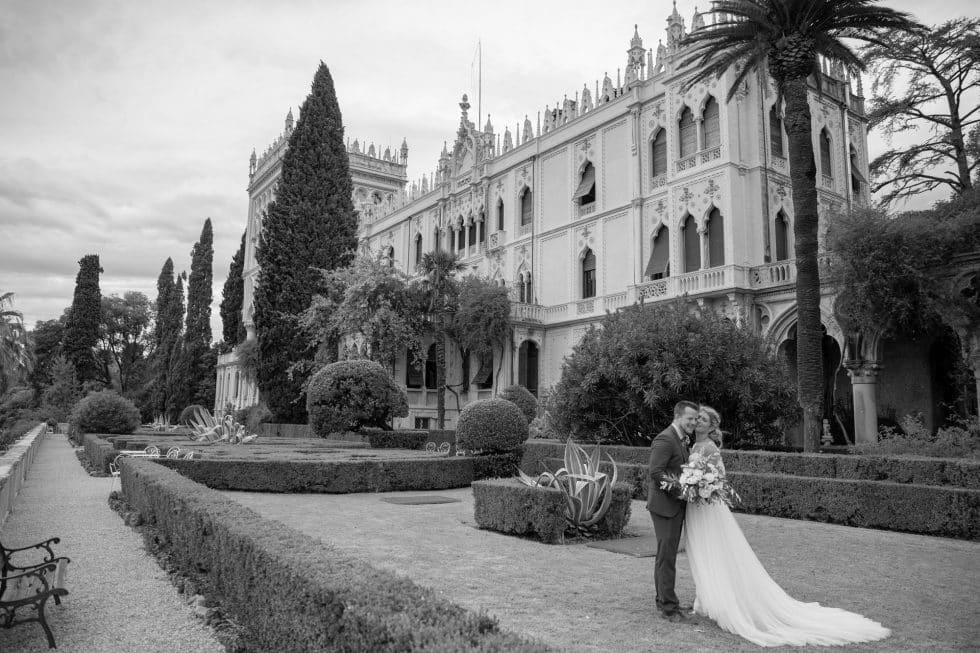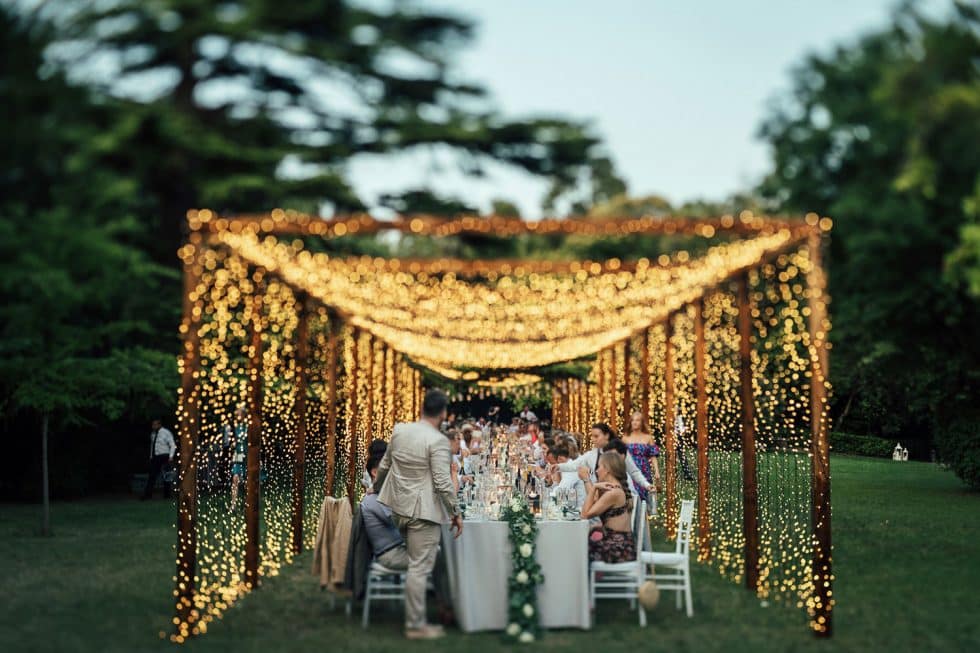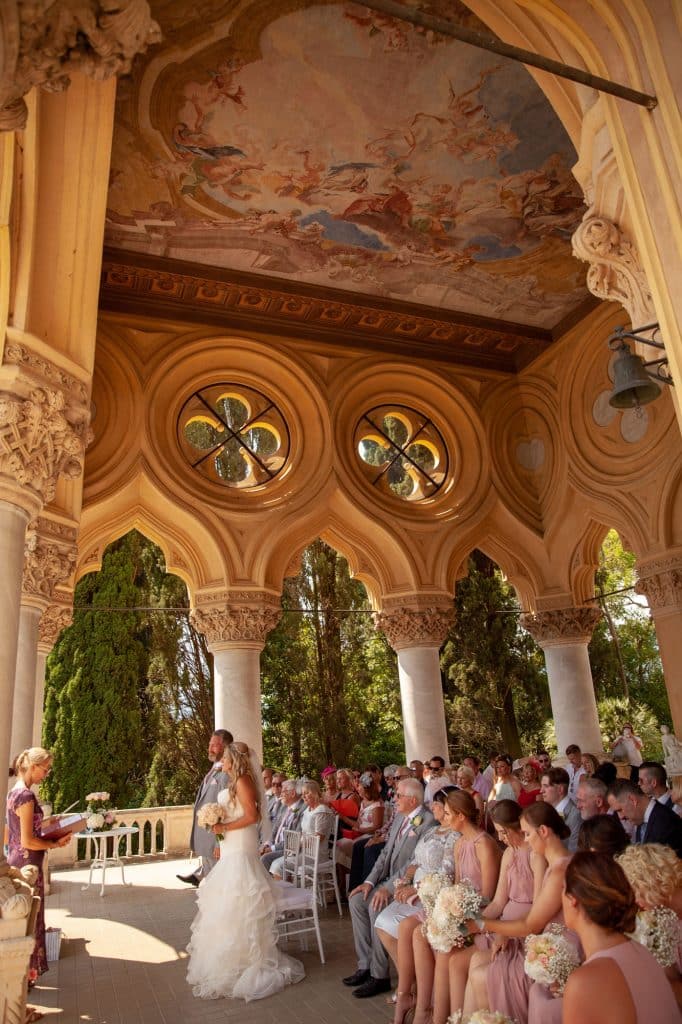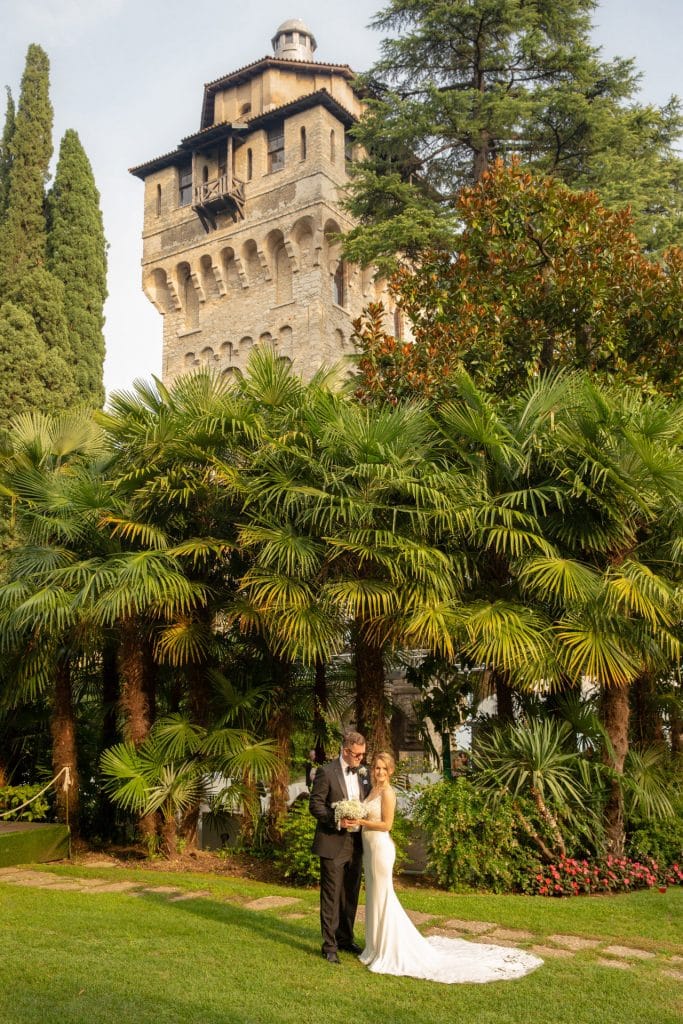 Have you worked with any videographers or photographers from the UK?
Yes, more and more couples are bringing their own with them and more UK videographers and photographers are offering great deals because they like to do something different and have those photos in their portfolio.
Finally any tips you can provide for a bride considering a destination wedding at Lake Garda or Italy?
Be clear about what's really important and be prepared to make compromises on the lesser details, like everything in life. Filter any outside advice, no matter how well-intentioned and remember it is YOUR DAY which is why I believe it should be YOUR WEDDING, YOUR WAY.
Thank you for your time to speak with me and answer some questions that will help UK couples
If you are a couple from the UK thinking about a destination wedding at Lake Garda Italy, please do get in contact with Ginny. Also if you are looking for a wedding videographer or photographer I would love to discuss your needs.
Useful Links
Ginny Beven
Website: http://www.weddingsatlakegarda.com/
Facebook: https://www.facebook.com/weddingsatlakegarda/
Instagram: https://www.instagram.com/weddings_at_lake_garda/
A travel agent specialising in destination weddings
Jules Turner: https://julesturner.notjusttravel.com/
Videographer: https://nickbuntonstudios.co.uk/wedding-videography
Photographer: https://nickbuntonstudios.co.uk/wedding-photographer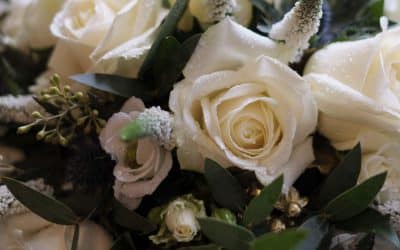 AN AMAZING AUTUMN WEDDING AT THE YE OLDE PLOUGH HOUSE WHICH WAS FANTASTIC Rebecca and Jack got married in autumn at the spectacular Ye Olde Plough House, which is a beautiful barn-style venue in Upminster Essex. They had their ceremony at St Margarets Church,...
FIND US
Nick Bunton Studios
1 Lodgelands Close
Rayleigh
Essex
SS6 8TN